Insurance 101: Deconstructing A Car Insurance Policy. Don't be scared!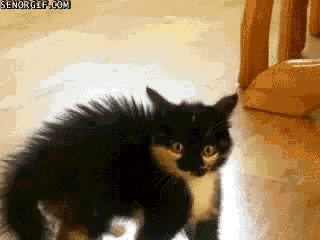 There are three broad categories of protection in an automobile insurance policy:
Liability Insurance
Collision Coverage
Comprehensive Coverage
Liability Insurance –The Most Important Coverage…And Mandatory
Liability insurance covers you in the event you are in a covered car accident and it is determined the accident is a result of your actions. It usually represents slightly more than half of an average auto insurance premium and is usually mandatory. Most states have a minimum requirement for the amount of liability insurance coverage a driver must hold
Liability insurance will cover the cost of repairing any property damaged by an accident as well as the medical bills from resulting injuries.
It's usually better to have liability insurance that is above your state's minimum. That will provide extra protection if you're found at fault for an accident and your policy limits were exceeded. Paying a little more can get you much better coverage.
Collision Coverage — Optional Unless You Borrow Or Lease
Collision coverage is optional, unless you are borrowing from a bank to pay for the car or leased the car when the lender wanted you to pay for this protection.
Collision pays for the repairs to your car damaged in a covered accident. If your car is totaled in an accident, collision coverage will pay the value of your car. Depending on the value of your car, it can be as much as 40% or more of your auto insurance premium.
If your car is older, it may not be worth carrying collision coverage on it. On the other hand, if you have a more expensive car or one that is relatively new, collision insurance can help get you back to where you were before the accident.
Several related options include uninsured or underinsured motorist protection, which pays you when another driver is at fault and does not have any, or enough, insurance or money to pay you.
Comprehensive Coverage — Optional Unless Your Borrow Or Lease
Liability insurance and collision coverages cover accidents, but not such events as weather damage, hitting a deer, rock cracking your windshield, or a stolen car. These situations are covered by Comprehensive Coverage, sometimes called Other Than Collision Coverage. Comprehensive is also optional unless you have a lienholder. It usually represents about 15% of the average auto insurance premium.
More details on all of these and others coverage components in later posts.
---
Insurance 101: Deconstructing A Car Insurance Policy. Don't be scared! was originally published in Uncle Jon's Insurance Hacker Tips on Medium, where people are continuing the conversation by highlighting and responding to this story.